TTC 46 Ladies II open the new round
With a partial success into the regional league season
It hasn't been enough to win yet, but the first point after the promotion to the regional league gives hope. The second women's team of the TTC 46 Weinheim reached a 7:7 draw at the SSV Schönmünzach.
At the end of last season, the Black Forest women were able to keep their position in the class due to their success in the relegation, but have strengthened themselves enormously for this round by signing Julia Kaim from the first division team SV Böblingen as a top player.
But also the TTC 46 has strong players to offer. With Iryna Motsyk and Hanna Patseyeva, two second-league veterans travelled to the Murgtal, supported by newcomer Jasmin Wolf and Wiebke Haas.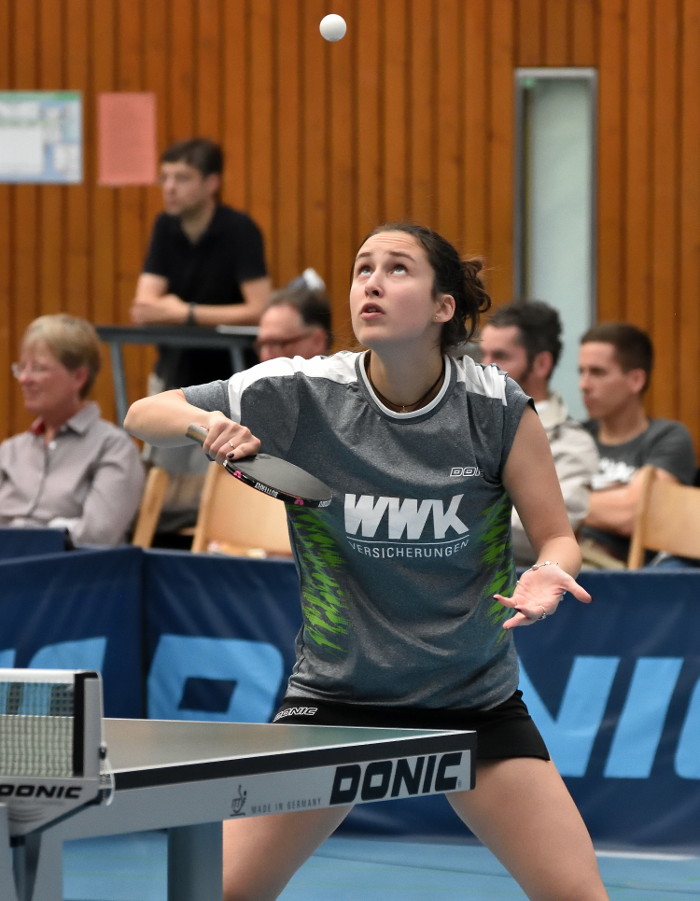 Outstanding on Weinheim side once again Hanna Patseyeva, who was also not impressed by big names and contributed four points with the doubles.
Iryna and Hanna also made sure of the first point against Bernhard/Frey, while Jasmin and Wiebke won only one set against Kaim/Burkowitz.
Hanna Patseyeva once again proved her nerves and was narrowly successful against Julia Kaim, Iryna Motsyk had Antonia Bernhard under control.
Wiebke Haas had to fold against Larissa Burkowitz, while Jasmin Wolf could still win after a 2-0 deficit and restored the old 2-point gap. In the final set she was 2-7 behind and then won nine points in a row.
Iryna had to congratulate Julia Kaim after a 2:1 lead, but Hanna didn't let anything burn against Antonia Bernhard in her second top match. Jasmin lost and Wiebke could not use a match point against Laura Frey to win and lost to the 5:5 overall score.
The matches 3-1 and 4-2 went as expected with wins for Iryna and Hanna and defeats for Jasmin and Wiebke, so that a point division was inevitable.
Translated with www.DeepL.com/Translator