Men of TTC 46 lose in Versbach with 4:6
At the beginning totally lost the plot
The omens for the men's game of TTC 46 Weinheim at the table yacht SB Versbach were actually good after the two wins in Wohlbach and Hohenstein, until coach Rainer Schmidt received the news on Thursday that Filip Cipin with a severe bronchitis and fever has to stay in bed and cannot play. So the team had to play again, weakened by substitution, which reduced the chances for a victory. But still it should be enough.
In the doubles, the quartet was able to keep up at first. Unfortunately, Laurens Devos and Björn Baum did not get access to the game and lost smoothly. Tom Eise and Robin Campbell, a member of the German Football League, played themselves into a real frenzy after a 2:1 lead, harmonized well and won 3:2 in overtime, which kept the TTC 46 in the game. But in the following Laurens Devos was unfortunately completely out of the game and lost surprisingly smooth with 0:3 against the ex-TTC player Andreas Ball, as well as Tom Eise, who however made a good game against the opponent number 1 Nico Christ.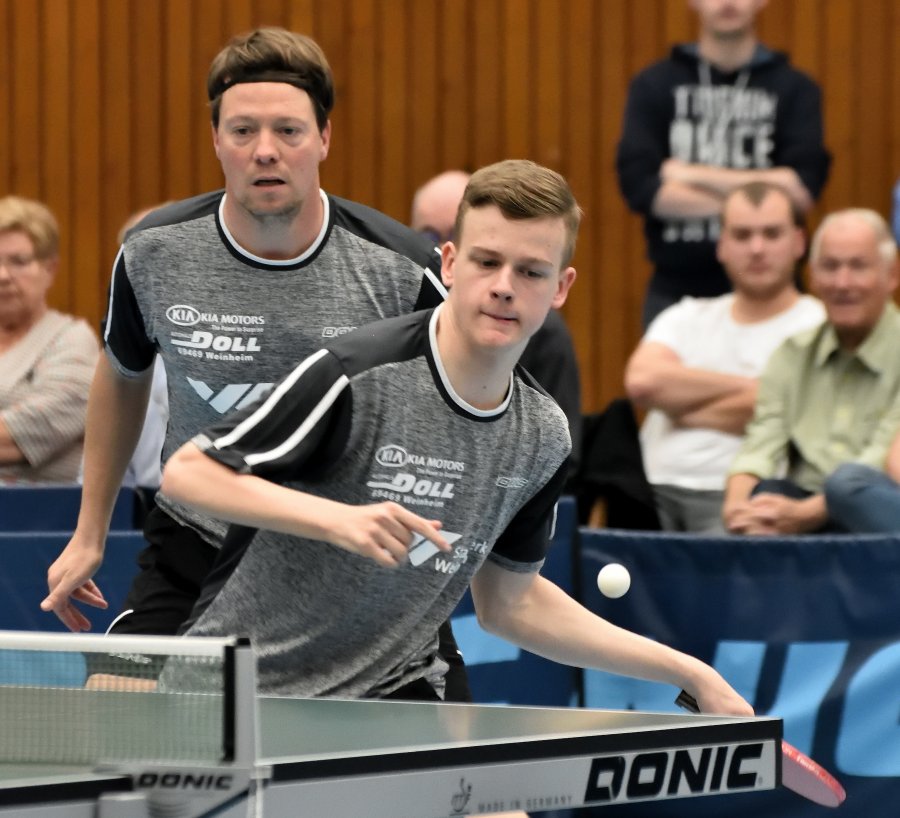 The second negative surprise was then the defeat of Björn Baum against Felix Bindhammer, when he could only secure set 2. When Robin Campbell lost against Daniel Geist despite a good performance, a win was long gone and a draw was already written off with 1:5.
But then the strength and also the playing ability came back in the second set, and Laurens Devos, Tom Eise and also Björn Baum played the table tennis they actually can, and defeated their opponents partly quite clearly.
Unfortunately Robin Campbell – despite again a very good game – could not provide a surprise and lost narrowly with 1:3, so that the whole game was also lost with 4:6.
Rainer Schmidt . "It's a pity, but the games in the first round have robbed us of the points, but I don't blame anyone, because the players in the second showed their true colors and tried everything again.
Now the team is taking a long break until mid-March and can see what the competition is doing. And the four of them hope to be able to intervene in the battle for second place with the last four games at home.
Next game on March 15th against ASV Grünwettersbach II, when the ladies receive TTC Langweid.
Translated with www.DeepL.com/Translator (free version)