Women II of TTC 46 successful in city duel
A successful start to the season
With a hard-fought 7:5 victory in the city duel against TTV-West, the regional league team of table tennis ladies of TTC 46 was just able to maintain its supremacy in the city. Both teams had undergone personnel changes compared to the previous season: the Weststädter could win a considerable reinforcement with Rebecca Mohr from the second league club NSU Neckarsulm, at TTC 46 they compensated the departure of Iryna Motsyk by the Slovakian Nikoleta Puchovanova, and Julia Hölzel from TTC Langen is also new in the team.
Due to the corona, there will be no doubles this season at the national level (for the time being), but in the Baden leagues the usual playing systems will remain – quite incomprehensible.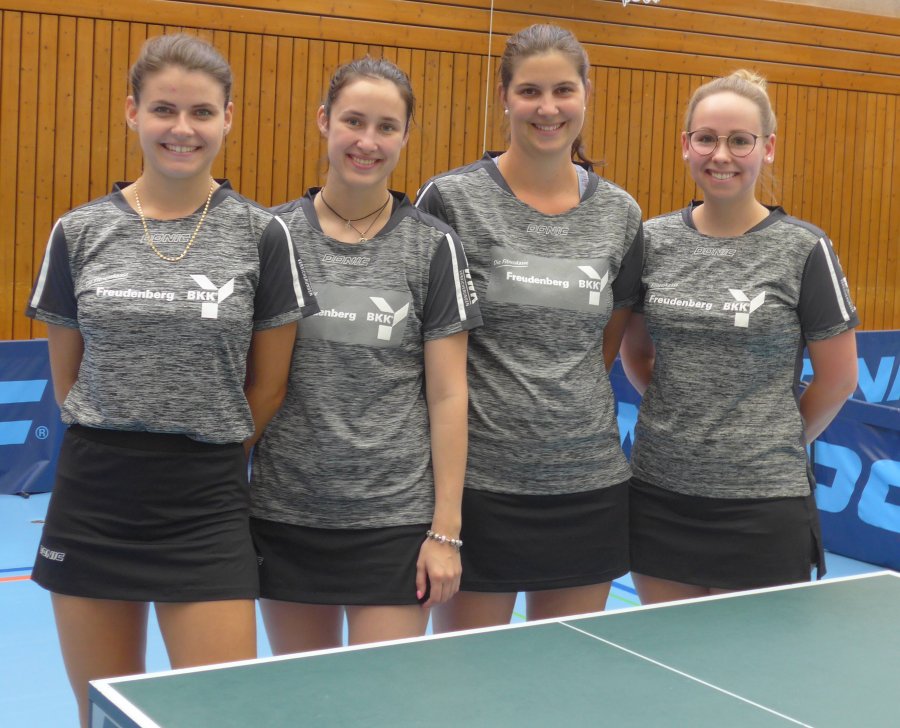 Nikoleta Puchovanova had an excellent start right away. Against Elena Hinterberger, she was able to use her mistakes to win the first set, before Elena Hinterberger came into the game and won the second and third sets. Set four went to the Slovakian, and she also had the better end of the decisive set.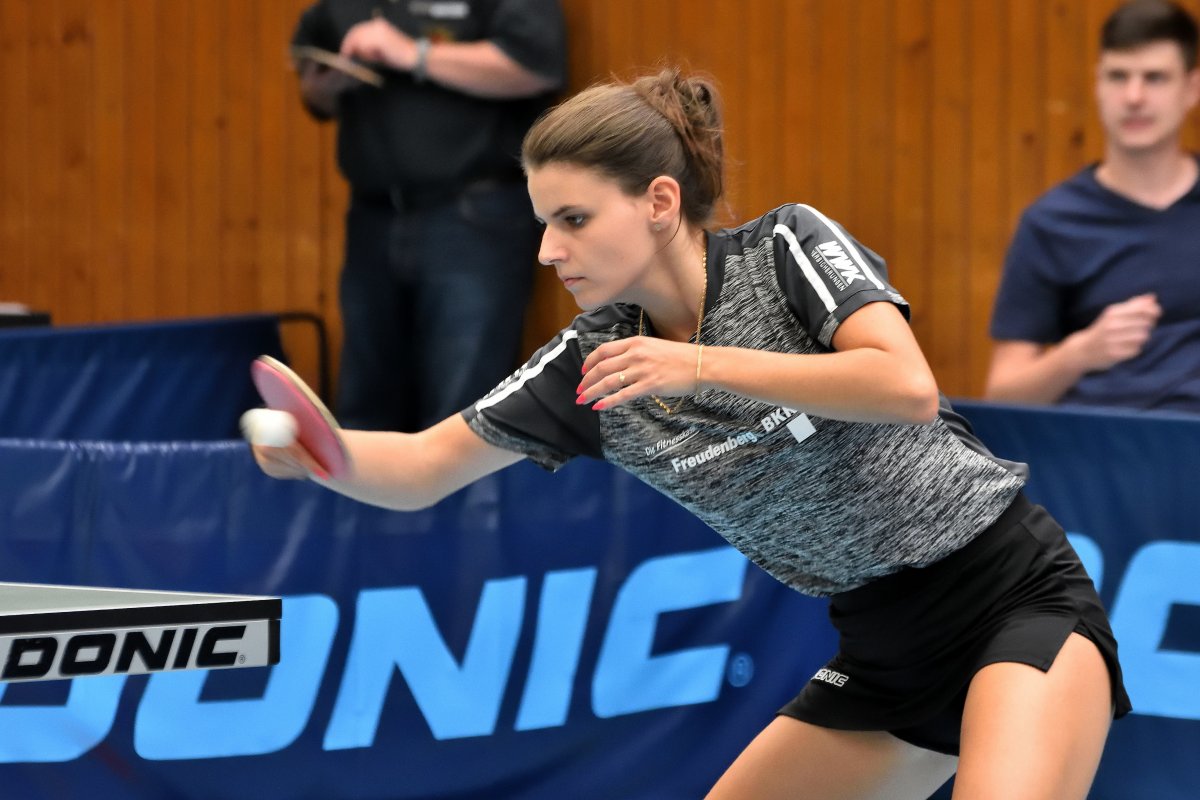 Outstanding performer this weekend: Nikoleta Puchovanova won all six matches
Next door, Hanna Patseyeva and Rebecca Mohr fought a duel. The Belarusian had had an exciting journey with visa and corona problems and, as often before, showed teething problems. Again and again she ran behind, even trailing 1:2 by sets, before she made her contribution to the 2-0 lead of TTC 46 by twice 11:9 to the cheers of the people of Kernstadt. This 2-point lead was to remain throughout the match. From now on there were point divisions.
Julia Weimer also had to turn over the full distance and another 1:2 against Carolin Reisig, while Julia Hölzel could only secure the second round against Lisa Mayer.
Her whole class showed Nikoleta Puchovanova against Rebecca Mohr, who didn't give her a chance at 3-0, whereas Hanna Patseyeva, after winning the first set against Elena Hinterberger, lost 3-1. Julia Weimer had Lisa Mayer under control after initial difficulties, Julia Hölzel had to clearly acknowledge her superiority against Carolin Reisig.
Julia Weimer showed an extremely strong performance against Rebecca Mohr, was 2:1 ahead and also in the final set with 6:0 and 8:4, but could not make it through. Against Lisa Mayer Nikoleta Puchovanova did not let anything happen and won 3-0.
Hanna Patseyeva made an astonishing number of mistakes, giving Carolin Reisig the chance to score a total draw, but she improved and brought her game home and with it the seventh point, while next door Julia Hölzel had to let Elena Hinterberger take the lead 3-1.
An extremely exciting game went to the team from Kernstadt after all.
The second match of the weekend against TSG Kaiserslautern was a typical 6:6 game, oracted CEO Christian Säger right at the beginning. He also wanted to give the younger players the chance to prove themselves in the upper classes, but it turned out that the air is still too thin there for Julia Hölzel and Celin Ermler. While these points went to the guests despite their chances, neither Nikoleta Puchanova nor Hanna Patseyeva offered any nudity and won three matches each, also against Tatiana Bakaiova, who used to play for TTC 46.
Translated with www.DeepL.com/Translator (free version)