The ladies of the TTC 46 Weinheim stay on course with the 6:3 in Bingen
In the first second-round match in the women's first division, the TTC 46 Weinheim team managed to come up just short, but only after a tidy, nerve-wracking battle.
As in the first round, the same players stood at the plates, and the procedure was similar.
This time, coach Andreas Dörner sent Bruna Takahashi and Mateja Jeger into the doubles against Lea Rakovac and Karolina Mynarova, but they only managed one set win at 1:3.
In parallel, Yuan Wan and Sophia Klee dueled with Elena Kuzmina and Katarina Tomanovska with opposite signs. Again a 1:1 at the beginning.
And also in the singles a parallel to the previous round. Bruna Takahashi did not show the same form as at the end of the first half of the season; this time she even had to accept a 0:3 defeat against Elena Kuzmina.
It was a good thing that Yuan Wan was able to save herself for a 3:2 win against Lea Rakovac, after she even had to fend off a match point of her opponent in the fourth set.
In the back pair, the points were shared again, when Giorgia Piccolin lost 1:3 against Karolina Mynarova at her old place of work, but Mateja Jeger clearly kept the upper hand against Katarina Tomanovska with 3:0.
Against Lea Rakovac things didn't go according to plan for Bruna Takahashi either, but after 1:2 she just made up for her narrow defeat in the first leg. The smooth victory for Yuan Wan over Elena Kuzmina with 11:2, 11:7 and 11:2, which would have secured a draw, seems to have been all the easier.
Giorgia Piccolin then showed tremendous nerve in her match against Katarina Tomanovska.In her 3:1 victory, she was clearly behind in all sets, but secured her winning sets with an extremely strong final spurt.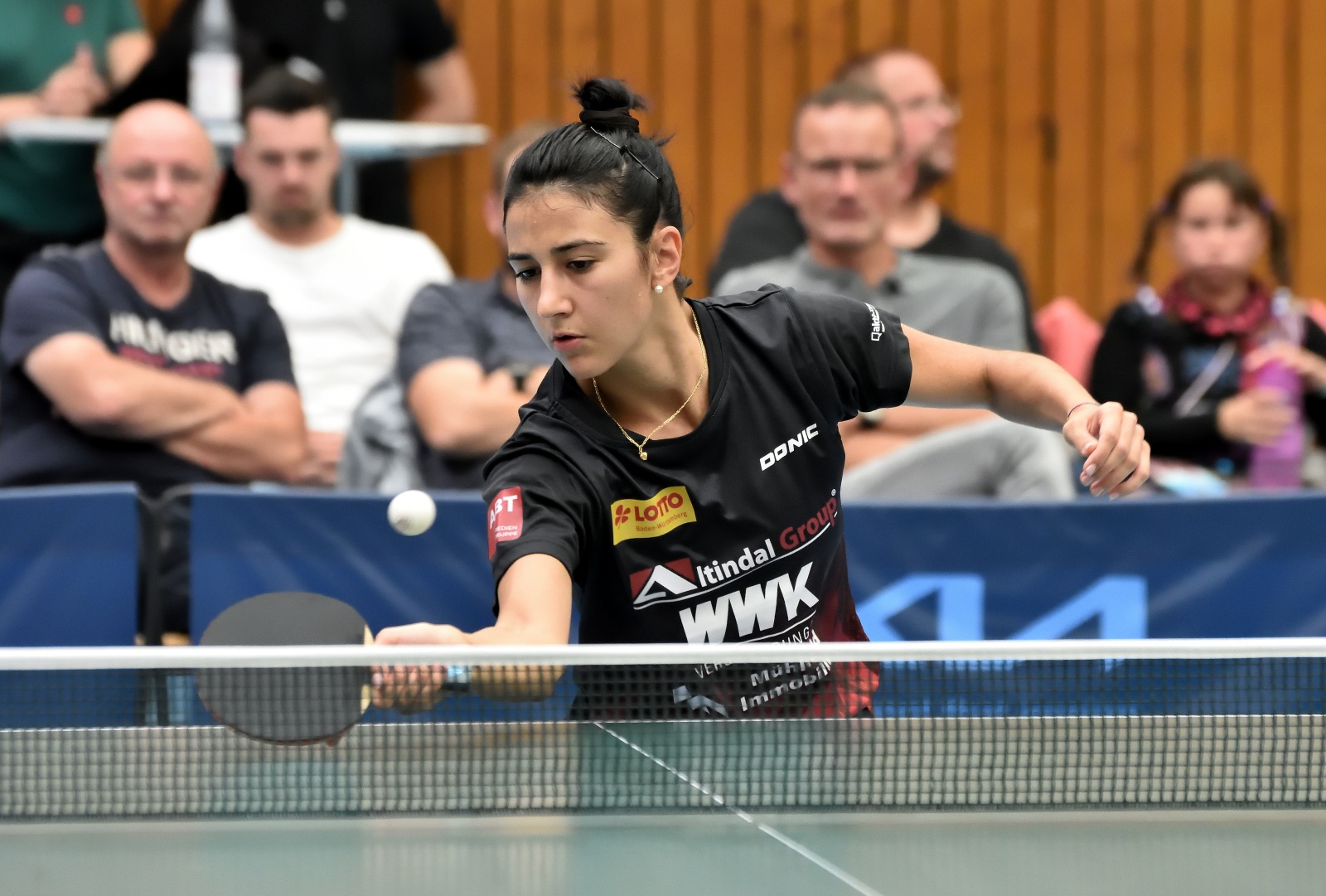 The hard-fought 6:3 should have given the team the confidence it needs if it is to hold its own against the league's top two teams, Berlin and Kolbermoor, next weekend.
Translated with www.DeepL.com/Translator (free version)