The ladies of the TTC 46 extend their series with the 6:1 in Offenburg.
Ladies remain on track
With the fifth victory, the ladies of the TTC 46 Weinheim were able to continue at the top of the table of the second table tennis Bundesliga. The 6:1 at DJK Offenburg sounds very superior, but before all Nathalie Marchetti made it not exactly easy for the Weinheim women.
While Luisa Säger and Jennie Wolf were able to beat Jana Kirner/Theresa Lehmann 3:1 quite clearly, the two Belarusians in the TTC jersey were a bit more difficult.
Daria Trigolos and Hanna Patseyeva won against Nathalie Marchetti/ Edina Toth the runs 1 and 2, but had to give up the next two narrowly and were only superior in the deciding set with 11:3.
The Belgian Nathalie Marchetti, who changed from ATSV Saarbrücken to ATSV Saarbrücken for the season, equalled against Luisa Säger twice after sets and fended off several match points in the final set, only to turn the match around with 14:12 and set it to 1:2.
Daria Trigolos was determined to forget her two defeats against Uentrop and left Edina Toth from Hungary no chance at the 3-0 draw.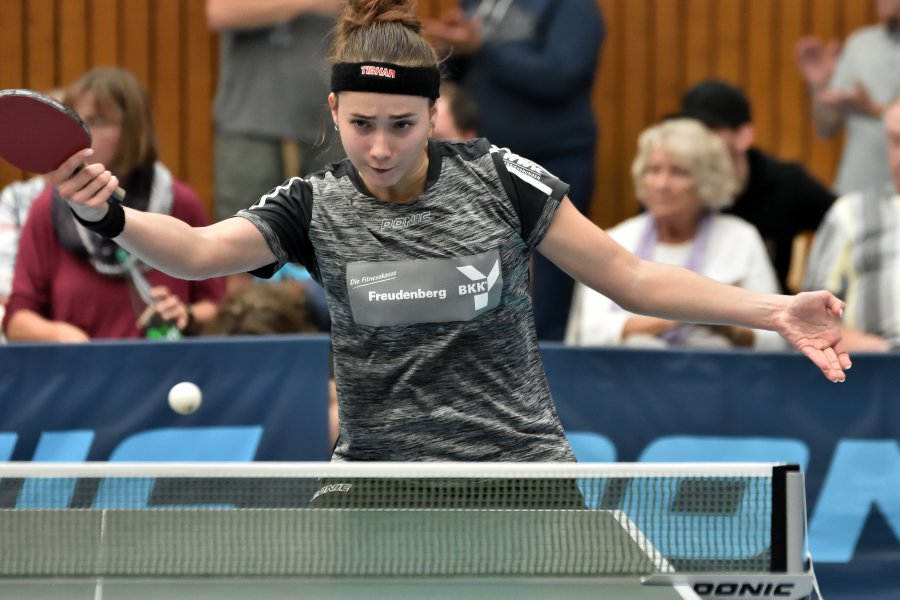 Jennie Wolf and Hanna Patseyeva set the course for victory for the TTC 46.
After the marathon set with 17:15, Jennie Wolf had the other two better under control against Theresa Lehmann, and Hanna Patseyeva also won against Jana Kirner with 3:1, but everything very close.
The top match between Daria Trigolos and Nathalie Marchetti developed into a thriller, which Daria won in the final set and already scored the sixth point, while Luisa Säger next door had already won her match.
All in all a closed team performance again, which gives hope before the away game with the victorless foxes Berlin and the home game against MTV Tostedt on 17.11. to be able to go without loss of points into the top game against ESV Weil on 1.12..
Translated with www.DeepL.com/Translator