TTC 46 Weinheim: Women win in Leipzig with 6:2
Defeated the shadows of the past
Finally it worked out in Leipzig, too: the ladies of TTC 46 Weinheim won their away game at Leutzscher Füchse 6:2, after they had to cope with a defeat there every time in the last years.
With Daria Trigolos, Luisa Säger, Jennie Wolf and Mallika Bhandarkar, board member Christian Säger was able to send the nominal top line-up to the boards, and this time it was above all the front pairing cross with four wins that set the course for success early on.
Daria Trigolos had failed at the Portugal Open in the week before the final match of the U21s against Maki Shiomi from Japan and had only had three hours sleep before going to Leipzig, but showed herself wide awake there. With Mallika Bhandarkar in the doubles for the first time, she didn't give Anna-Marie Helbig/Huong Do Thi a chance, and in the singles against Huong Do Thi there were no doubts either.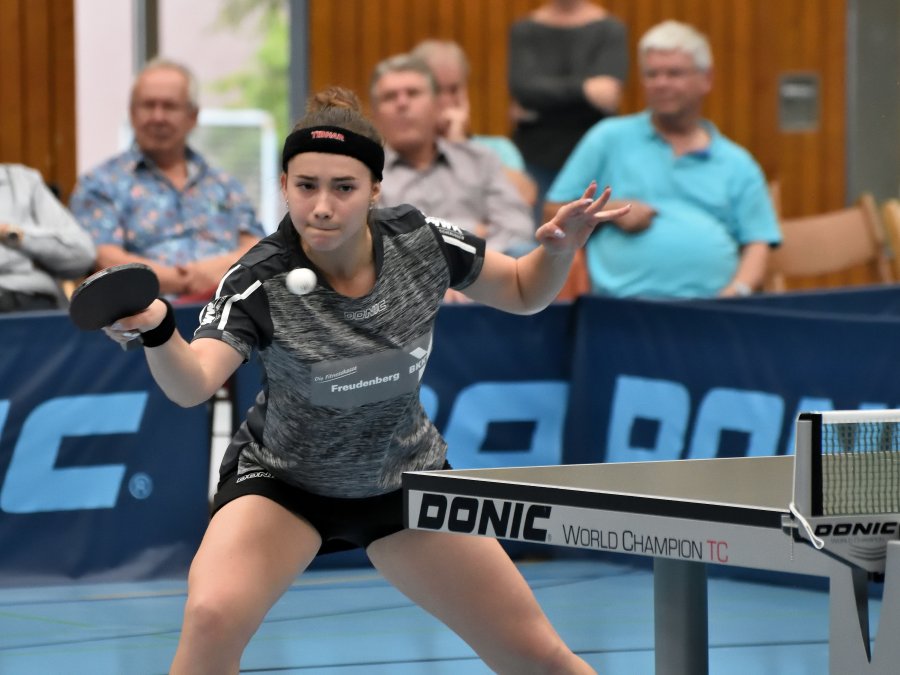 The second double went to the hosts, when Luisa Säger and Jennie Wolf had to give up the sets 1,2 and 5 against Marina Shavyrina/Tho Do Thi clearly, only in between they could equalize.
Luisa Säger's singles match against Shavyrina and Jennie Wolf's match against Tho Do Thi – both with the better end for the Weinheimers – also went over five runs each, as well as between Anna-Marie Helbig and Mallika Bhandarkar, which fell to the hosts in extra time.
Daria Trigolos was not impressed by Marina Shavyrina either and won 3:1 sets, while Luisa Säger again used the full range against Huong Do Thi and could only convince in the end.
This 6-2 win keeps the team at the top of the table in the second division with one point down, but still closely followed by ESV Weil with two points down.
The decision on the championship will probably not be made until 5 April, when the Bergstrassers will play a duel in South Baden.
2nd Bundesliga Women: TTV Leutzscher Füchse -TTC 46 Weinheim 2:6
Translated with www.DeepL.com/Translator (free version)