TTC 46 Weinheim announces new number 1 for women's team
Sensational transfer for the first league
Board member Christian Säger was a little surprised, but at the same time very proud, when the confirmation arrived via WhatsApp: the much-courted world-class table tennis player Bruna Takahashi will play for the TTC 46 Weinheim in the upcoming round.
The Brazilian is currently ranked number 47 in the ITTF world rankings, where only a few players from the Bundesliga are ranked ahead of her: Petrissa Solja (TSV Langstadt) at position 19 and Britt Eerland (Netherlands) at 27, Nina Mittelham at 39 and Xiaona Shan at 43. , who all are active for ttc eastside berlin.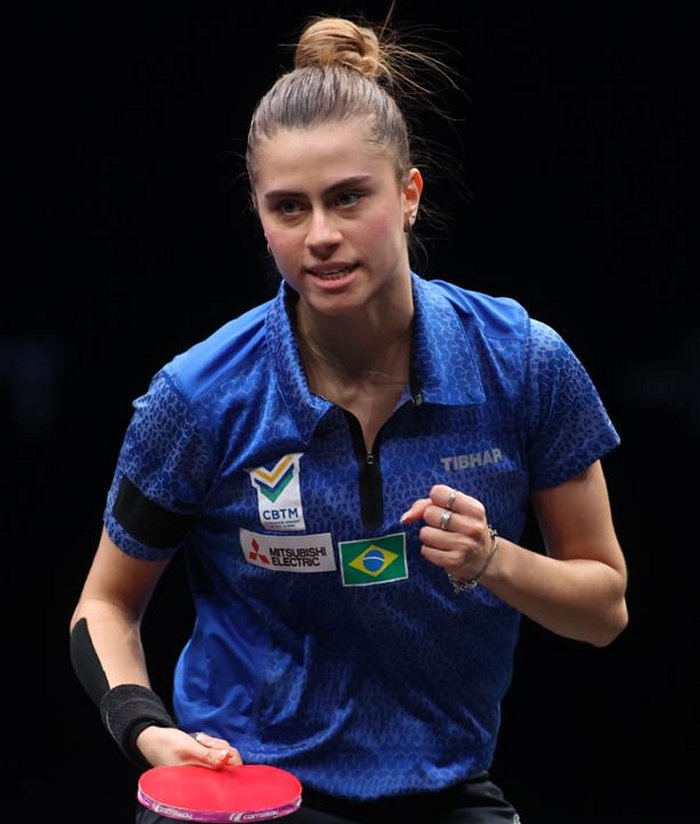 Bruna Takahashi, daughter of a Japanese and a Brazilian, born in São Bernardo do Campo, São Paulo, will be just 21 on July 19 but has already collected numerous titles. She earned 4 medals at the 2019 Pan American Games, became the 2018 South American Champion, the 2018 Latin American Champion, the  U18 Pan American Champion in 2017 and the  World Cadet Champion in Egypt in 2015.
She participated in the 2016 Summer Olympics team event as part of the Brazilian women's team.
She is present in many international tournaments and played one year in Europe for Sporting Lisbon in Portugal. There she earned 2165 QTTR points.
So now in the cosmopolitan city of Weinheim !
She is very happy to be a member of the TTC team and to play in the 1st Bundesliga. She always wants to give her best and represent the team well.
She already formulates her goals in an ambitious way: she strives for a place in the top 10 of the world ranking list and would like to win the gold medal at the Pan American Games.
She sees herself as goal-oriented and wants to improve personally and professionally.
Naturally, there is not as much time for her hobbies of watching movies, internet and fashion/makeup.
So table tennis fans can look forward to the appearance of top-class players in the Weinheim sports hall. With Bruna Takahashi and Sophia Klee as well as the regulars Lisa Lung, Daria Trigolos, Luisa Säger and Jennie Wolf, the TTC 46 has put together a team that should be able to hold its own in the first division.