Men II of the TTC 46 Weinheim defend the top of the Verbandsliga, women II lose in Stuttgart
Too many failures for a surprise
The fact that with the best line-up for the women a top position would also be possible in the regional league is clearly shown, but that this line-up would only rarely be possible was also clear before. Thus the season goal of the ladies II of the TTC 46 Weinheim remains a rank in the front midfield.
After a few sick days, the leader of the league, Sportbund Stuttgart, was not more than 5:8. Weinheim's number 1, Iryna Motsyk, was there and showed her superiority in the league by winning the doubles together with Jasmin Wolf and then clearly winning her three singles. Jasmin Wolf still managed a 5-set victory, but Celin Ermler and Saskia Hauser were too high for the league jump.
With 7:5, they still rank as expected in the front half of the table.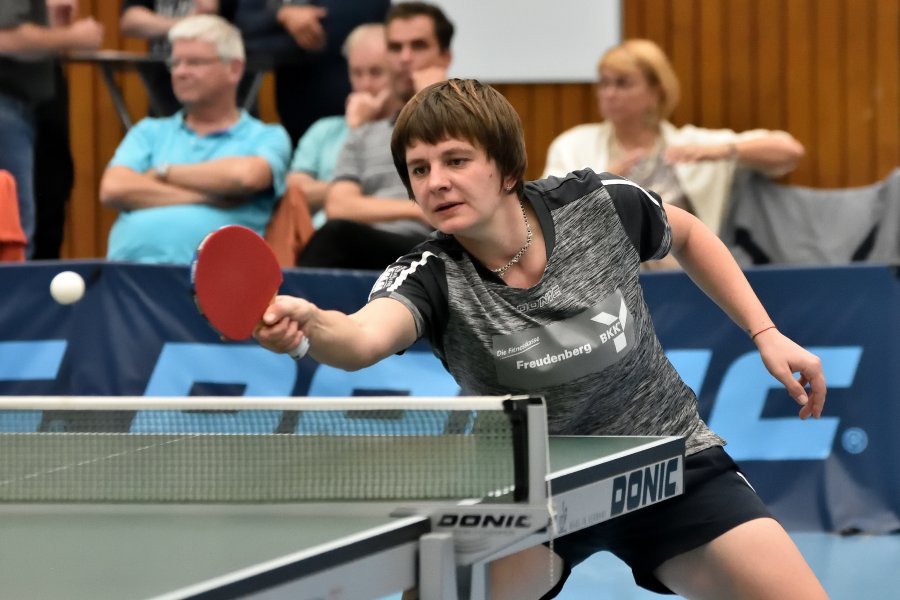 Another narrow result was achieved by the men II as leader of the Verbandsliga with the 9:6 at the neighbourhood derby at the TTV Heidelberg. In the doubles Maurice Engel/Konrad Ell had to admit defeat in the decision set narrowly, the other two pairings went to the Weinheimer with Oberle/Frey and Hassel/Berbner.
Maurice Engel and Janis Oberle increased the lead to 4:1, but after 5-set defeats of Lars Frey, Konrad Ell and Daniel Berbner it was gone again. Tobias Hassel also set the full distance to 5:4. The front pair cross with Maurice Engel and Janis Oberle and then Konrad Ell brought the TTC 46 to 8:4 in front, Heidelberg came a bit closer, but Daniel Berbner took the decisive point to 9:6 with 3:0.
In the thinned out program with autumn holidays and holiday there was still an 8:8 draw of the men V in the district league at TTC Heddesheim, when a strengthened youth team sniffed at the victory. Mathias Beisiegel and Lars Sammet just won the double. In the singles Ramon Bäurle, Mathias Beisiegel and Alexander Diefenbach were each successful once, the rear pair cross with Lars Sammet and Pablo Sommer was responsible for the point win with two wins each.
And in the youth U15 the fourth team celebrated an 8:2 victory against TV Großsachsen III, in which Einig/Rau as well as Christoph Einig (2), Emil Rau (2), Johannes Spinola (2) and Prajeeth Parthasarathy could be happy about victories.
Translated with www.DeepL.com/Translator