The men of the TTC 46 Weinheim get ready for the 3rd Bundesliga
With 2 new players into the round
The men of the TTC 46 Weinheim don't want to be completely overshadowed by the ladies.
After all, after 6 years in the 2nd league, they are entering their seventh season in the 3rd Bundesliga-South, and a place in the secure midfield of the table is what they want.
After the departure of Ivan Juzbasic, the team had to make some changes, especially since the roster was too thin anyway with only four players ready for action. Thus board Christian Säger can announce two new entries, which let the team optimistically go into the round.
Christian Säger returned to his goals of relying on young forces. A group of young Indian table tennis players is coming to Germany to further their development here. They train in the performance centers in Grünwettersbach and Düsseldorf and play in the local leagues.
The 16-year-old Payas Jain, who has so far only played for Indian and Asian teams, comes to the TTC 46.
Born on Sept. 26, 2004, in Delhi, he has come to international attention primarily because of Asia's team gold medal at the 2019 Youth World Challenges. He is currently ranked second in the youth world rankings behind China's Tuanyu Chen.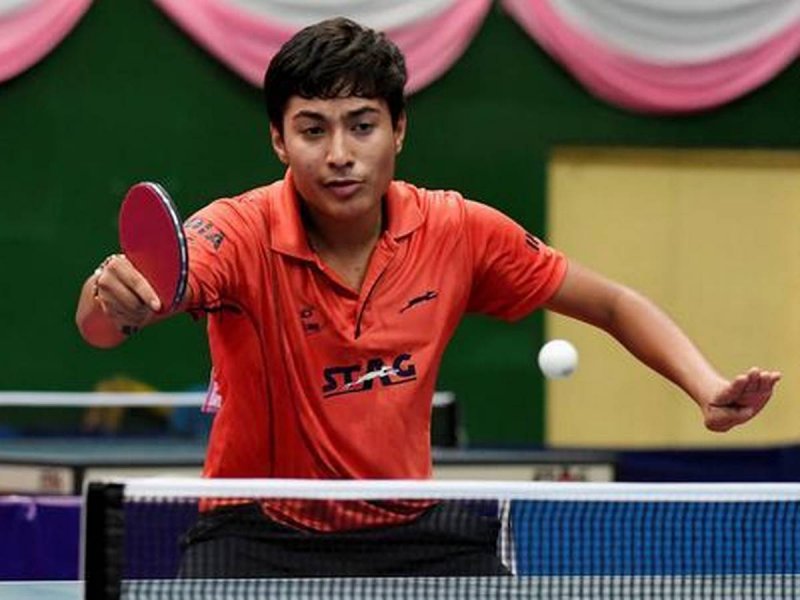 He is ranked as the team's new No. 1 in the front pair with Tom Eise.
His very boyish introduction was: "Hello everybody. I was just busy with school work. I am very happy and excited to be part of the TTC Weinheim team. It's the first time I'm playing in a league. I want to try to do my best, I'm eager to get to know my teammates, and I'm ready to win this season.
My goals – I want to win at the 2024 Olympics – that's the ultimate goal.
Other than that, I set goals from year to year.
My hobbies are swimming, I dance for fun and I want to see interesting sites, so I hope to see a lot in Germany and in Europe."
The second newcomer to the TTC 46 is a returnee to Weinheim.
Alexander Gerhold played from 2009 to 2014 at TTV West in the youth divisions and the Verbandsliga. As his skills increased, he joined TTV Ettlingen in the Badenliga from 2012. Via TTC Wöschbach, he then went to NSU Neckarsulm in the 3rd Bundesliga in 2016 and another stop at Post SV Mühlhausen. With his studies in business informatics at the University of Göttingen, he moved to the north to TTC Borsum ( 3. BL-Nord) and is now returning to Mannheim in the Rhine-Neckar region for his master's degree in "Data Science".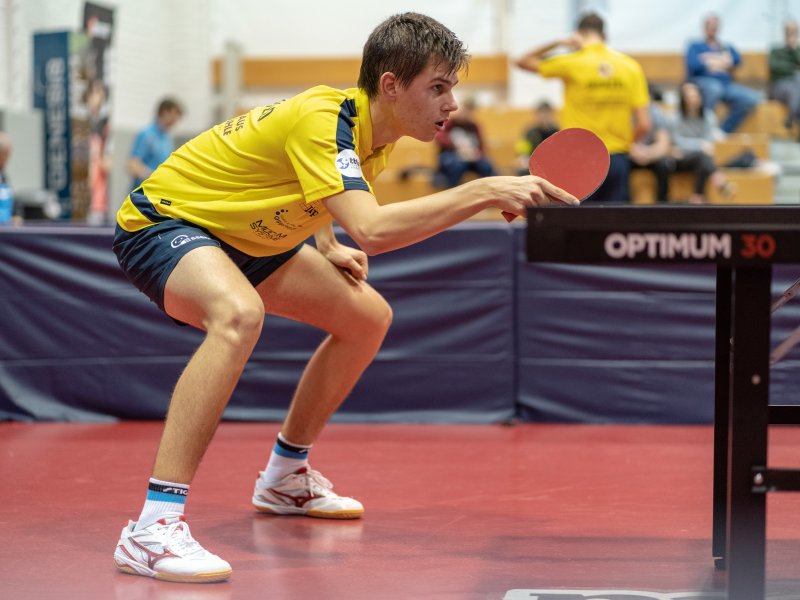 Alexander was born on 19.01.1999 in Esslingen and belonged to the national squad of the DTTB from 2009.
In 2014 he won 3rd place at the European Championships with the German U15 team, took 1st place in the German schoolboy rankings and won in doubles at the schoolboy championships and took 3rd place in singles.
In 2016 he cleared in singles, doubles and mixed at the Baden-Württemberg Championships U18.
In 2017, he finished 3rd in singles and doubles at the German Youth Championships U18.
He also met TTC 46 Weinheim with NSU Neckarsulm when they became 3rd division champions in 2018.
His hobbies are skiing, cooking, traveling and meeting friends.Most recently with TTC Borsum, he didn't play quite as well in the aborted season at position 4 with a record of 2:4. In the 2019/20 season, he was promoted with the team as champions of the Regionalliga Nord.
Board member Christian Säger is sure that it will be a satisfying round. With Tom Eise, Björn Baum and Oliver Both are the already familiar forces in the field under the proven leadership of the now already long-time coach Rainer Schmidt.
"I think that we have a very young team with the captain Björn Baum as a leading figure.
Of course, it will be quite decisive how our new number 1 hits. If he can win about 60-70 percent of the games, then we can end up in the front midfield again.
Also, you have to wait and see how the other teams came through Corona and set up for the new round."
The TTC 46 plans to stick with the tradition of parallel match days. Admittedly, this is not possible in combination with the women's Bundesliga team for well-known reasons. Thus, the men are to compete alongside the regional league ladies and also offer attractive match days in this way.
In any case, it will be an exciting round
Translated with www.DeepL.com/Translator (free version)