At the Budapest Star Contender tournament of the World Table Tennis Federation, the best players in the world once again took to the boards. Among them was the Brazilian Bruna Takahashi, who plays for the TTC 46 Weinheim and is ranked 18th in the World Ranking. She was able to confirm this position emphatically.
The ranking is dominated by four Chinese women on the first places, also some Germans can be found in the front field like European Champion Ying Han on position 7, Nina Mittelham (13), Xiaona Shan (19), Petrissa Solja (26) and Sabine Winter (46).
Also represented in Budapest were the two newcomers of the TTC 46: Giorgia Piccolin (80) had to play in the 1st qualifying round, where she was eliminated by the Romanian Andreea Dragoman.
Mateja Jeger (140) started in the 2nd round with a 3:2 win against Sreeja Akula from India, then lost 1:3 to Sabine Winter in the 3rd qualifying round.
Bruna Takahashi, on the other hand, as the 16th seed, did not have to enter the tournament until the round of the last 32 and started with a 3:1 win against Fu Yu, who plays for Portugal. In the round of 16, she met Zion Lee from Korea, who had slipped into the last 32 as a lucky loser and then eliminated Xiaona Shan from Germany. She clearly won against her 3:1 and was thus already among the best eight.
There she faced Japan's Kasumi Ishikawa, who is ranked 7th in the world rankings. After a great fight and a great chase Bruna had to admit defeat with 2:3 ( 6:11, 7:11, 11:9, 11:8, 8:11 ).
She clearly proved that she is one of the best in the world and will probably be able to advance even further in the ranking.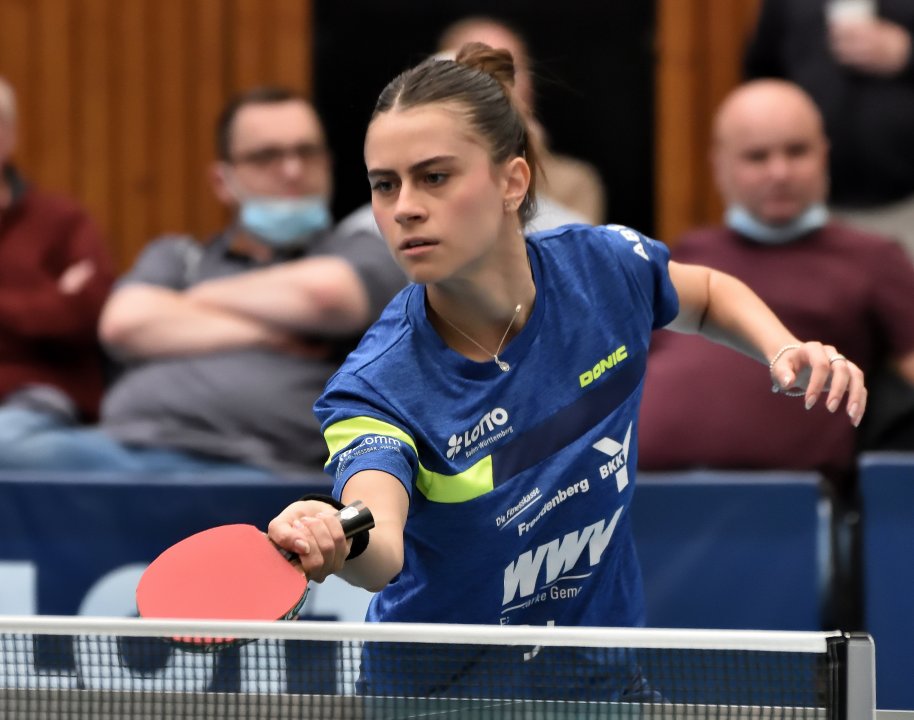 For the German participants it was mostly already earlier end.
Chantal Mantz lost in the first qualifying round, Sabine Winter and Petrissa Solja in the main draw of 48. Nina Mittelham and Xiaona Shan reached the last 32, and for Ying Han the round of 16 was the end of the line.
In the semifinals, Kasumi Ishikawa was the only non-Chinese, then also lost to Yidi Wang, who later secured the title.
Weinheim fans can look forward to the Bundesliga matches, when many of the players participating in this tournament will present themselves at the TTC 46 in the Heisenberghalle.
Translated with www.DeepL.com/Translator (free version)